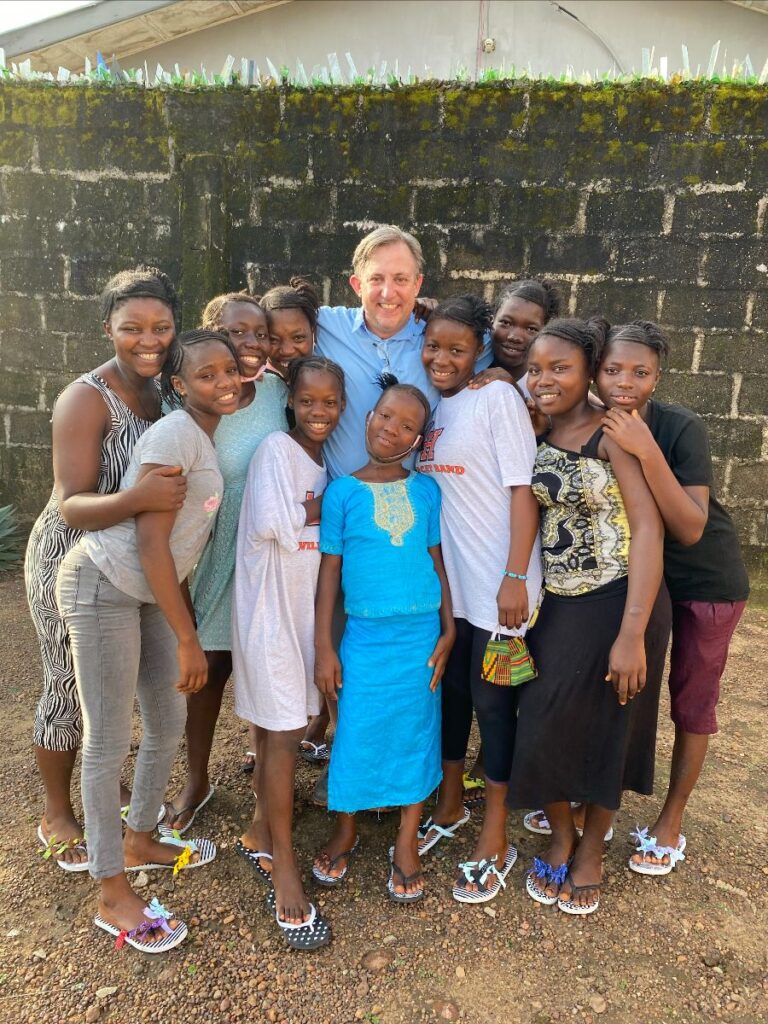 I just returned from my trip to see the Princess Project girls in Sierra Leone and want to share with you how the trip went.
After a long time apart, it was so good to see the girls. They are doing really well! They had a blast trying to teach me to speak in their native language, Krio. I'm not the fastest learner, which brought them great joy and laughter. We played volleyball, cards, and wrote letters to their sponsors. They want to know everything about you all. "Do you have a picture of them? Do they have children? Show me!" It's been amazing to see how well they are writing and their enthusiasm for connecting with their sponsors. They want their US family to be so proud of them!
It was a productive two-week trip. Not only did we get to spend a full week with the girls, but we were also able to meet with our builder and engineer to stake out our property and mark where each building will be. We finished our 10-foot protection wall before the heavy rain season! Praise God! We're hoping to start building again in October after the rainy season comes to a close, giving us a solid nine months to work on the projects.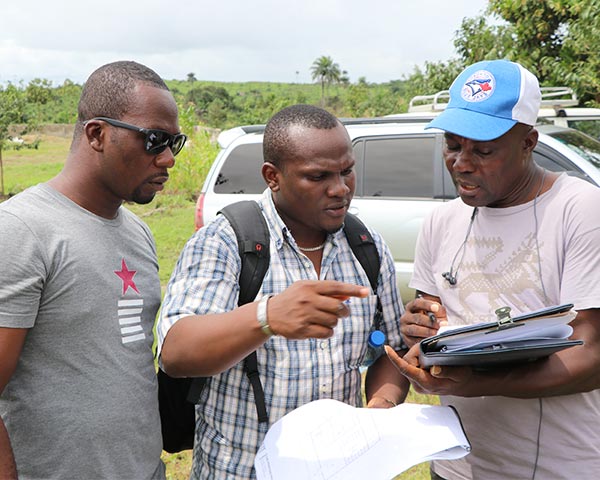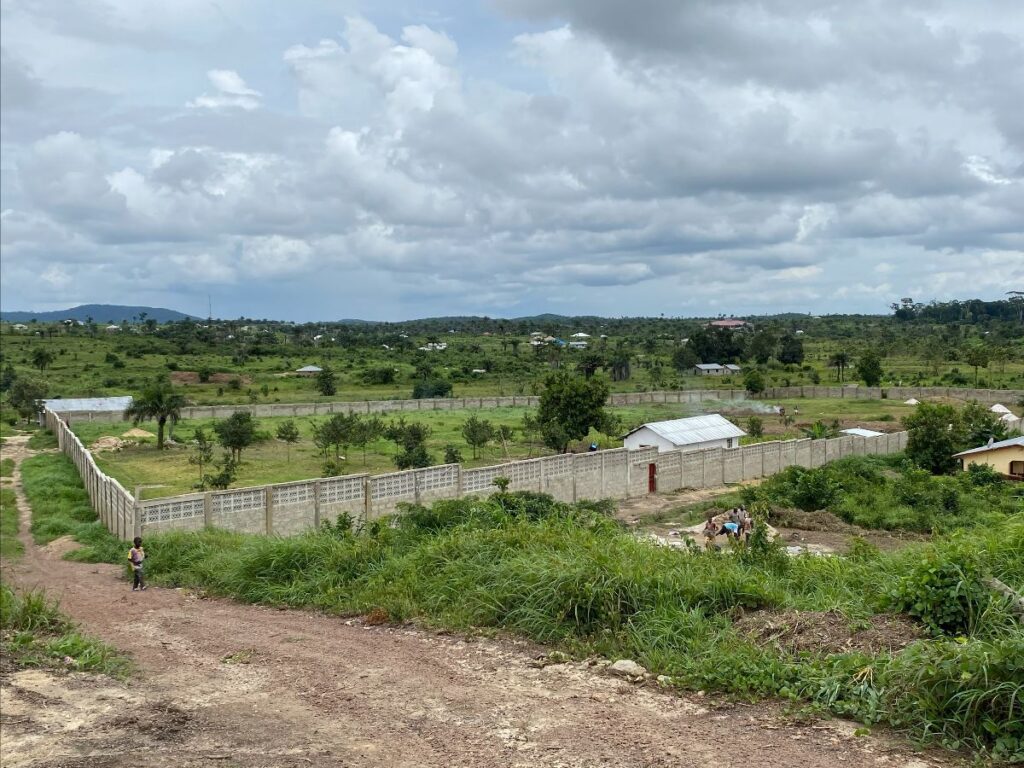 We met with the two Sierra Leone government branches that protect the rights of children. The Ministry of Social Welfare, Gender, and Children's Affairs help identify children in need, and the Family Support Unit is the police branch that deals with the offenders. All of our girls come from referrals from these agencies.
In the entire Southern region of Sierra Leone, there are only two girls' homes. One only takes in sexually abused girls and we are the other! 90% of our girls are double orphans, sexually abused, trafficked, child labored and extremely neglected. It was so encouraging to hear from both offices how thankful they are to have somewhere safe to place these girls. We're thrilled to help and serve these precious girls.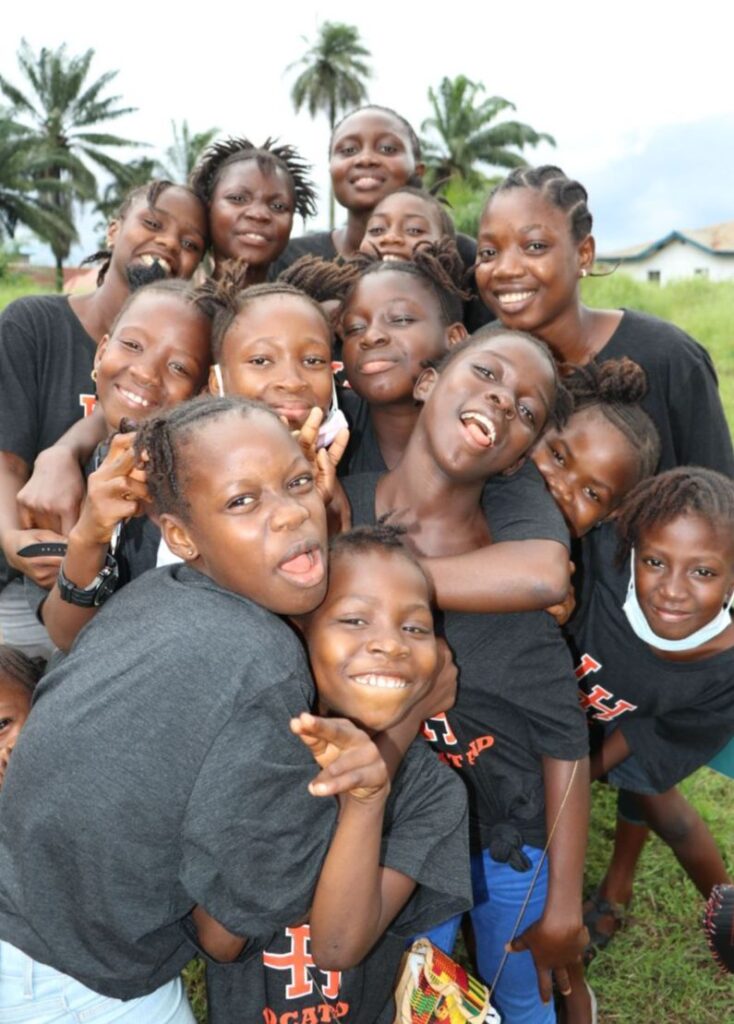 In September 2019, the First Lady of Sierra Leone, Fatima Maada Bio, started a country campaign, "Hands off our girls." This campaign fights against early marriage and rape. We've had so much government support, with their agenda closely aligning with our mission. For this reason and many more, we're eager to start building our fully-funded 4,000 square-foot Girl's Interim Care Center.
We also visited our fairly new friend, Peter, a 6-year-old boy from Freetown who broke his back four years ago. We visited his home, met his mother, and gave them rice, bread, cooking oil, and of course, some cookies for Peter. I'll share more about Peter in my next email!
We continually pray for people like you who support our mission to provide freedom, hope, and healing so our girls can live abundant lives in Christ. THANK YOU so much for all your support!